Go Greek for a Week: Traditional Greek Lunch Plan
Go Greek for a Week: Traditional Greek Lunch Plan
Welcome to a week of indulging in the secrets of the Mediterranean diet - a journey towards a long and vibrant life! The Greek way of living celebrates the art of nourishing the body and soul with fresh, seasonal fruits and vegetables. Let's embark on this culinary adventure and discover the magic of the Mediterranean!
🍅 The Mediterranean Diet - Simply Natural 🥬
Embrace the beauty of simplicity and versatility in the Mediterranean diet. Whether your goal is maintaining, losing, or healthily gaining weight, this diet can be tailored to your needs. You don't need culinary superpowers; just a dash of planning and good quality staple ingredients in your pantry.
⚖️ Balanced & Sustainable 🌱
Feast on tantalizing arrays of fresh fruits, salads, veggies, lean protein sources, nuts, and grains - an optimal balance of nutrients. In Greek and Cypriot households, we dedicate at least one meat-free and dairy-free day weekly. This traditional diet surpasses fads like keto and intermittent fasting; it's safer, healthier, and naturally easier to stick to! Emphasizing fresh produce and pulses makes it eco-friendly too.
To inspire you, we've crafted a sample meal plan based on Greek and Cypriot weekly rituals our yiayias' swore by! It's effortless to follow and customizable. And, if time is an issue, fear not: you can always order our freshly made meals or browse our e-shop for pantry supplies, allowing you to create your very own Mediterranean culinary masterpieces at home

🍽️ Greek Summer Lunch Ideas ☀️
🗓️ Sunday: Indulge in a traditional roast with potatoes, veggies, greens, and salads. Any roast will do; just make sure to serve ample vegetables and salad.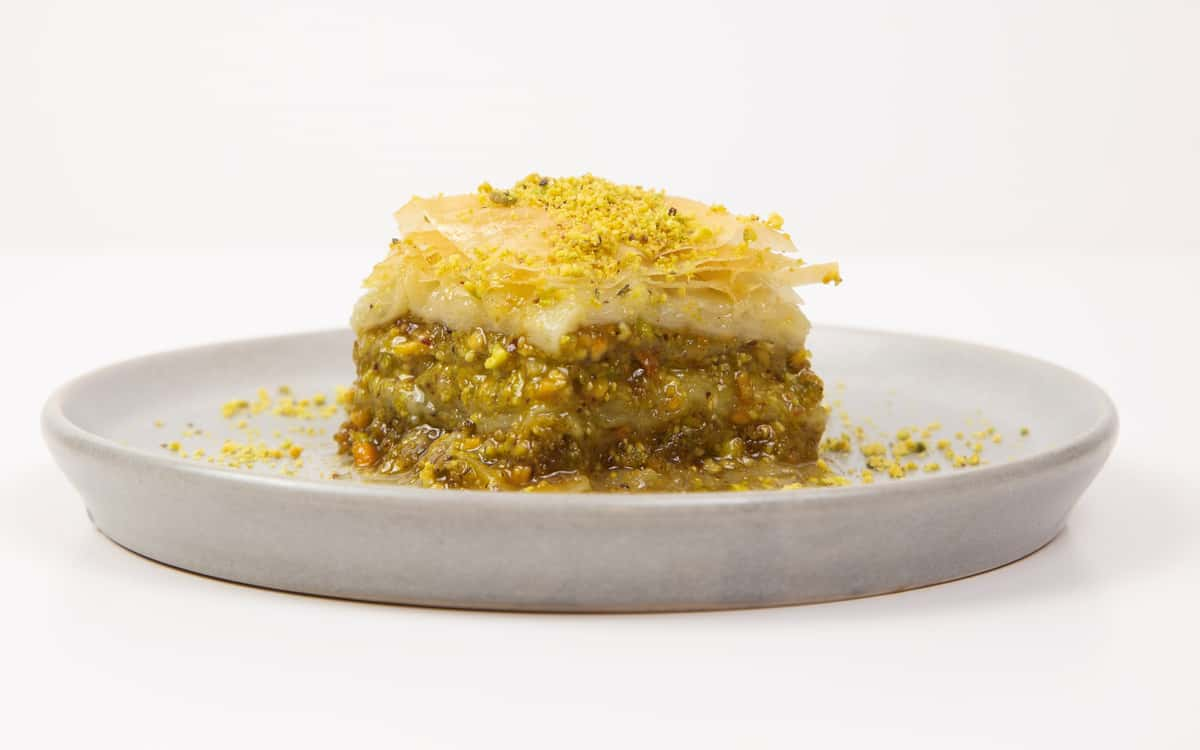 Treat yourself to our customer favorite: 100% pistachio baklava - a decadent, rich, and nutritious dessert.
Order a whole one at our e-shop or just grab a piece when the mood strikes.
🗓️ Monday: Reduce waste by creating simple yet delicious salads and dishes from leftovers of Sunday's roast. Casseroles, pies, stews, or sandwiches with meat and salad work great.
No leftovers? Try some spinach pie and salad by Greek From Greece.
🗓️ Tuesday: Savor the exquisite homemade moussaka as the main course - a filling meal worth the prep. Check out our lunchtime options at Greek From Greece, offering Mediterranean bowls with various protein sources, bases, veggies, and toppings if short on time.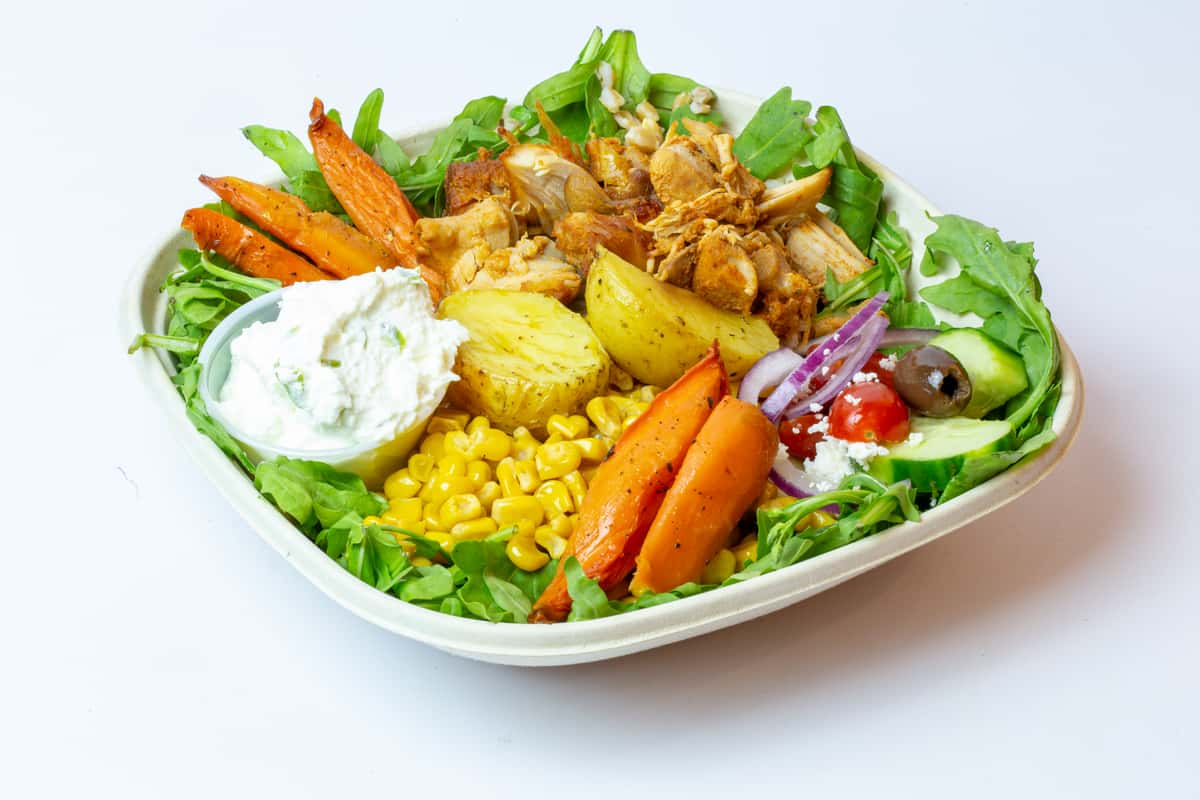 🗓️ Wednesday: Enjoy a hearty stew of fresh vegetables and legumes with rustic bread. Try Louvi (black-eye beans with a drizzle of olive oil and fresh lemon) or fakes (lentil soup). Other popular choices are stewed peas, green beans, broad beans, or okra.
🗓️ Thursday: Delight in Keftedes/meatballs with or without pasta or potatoes, accompanied by a side of Greek salad.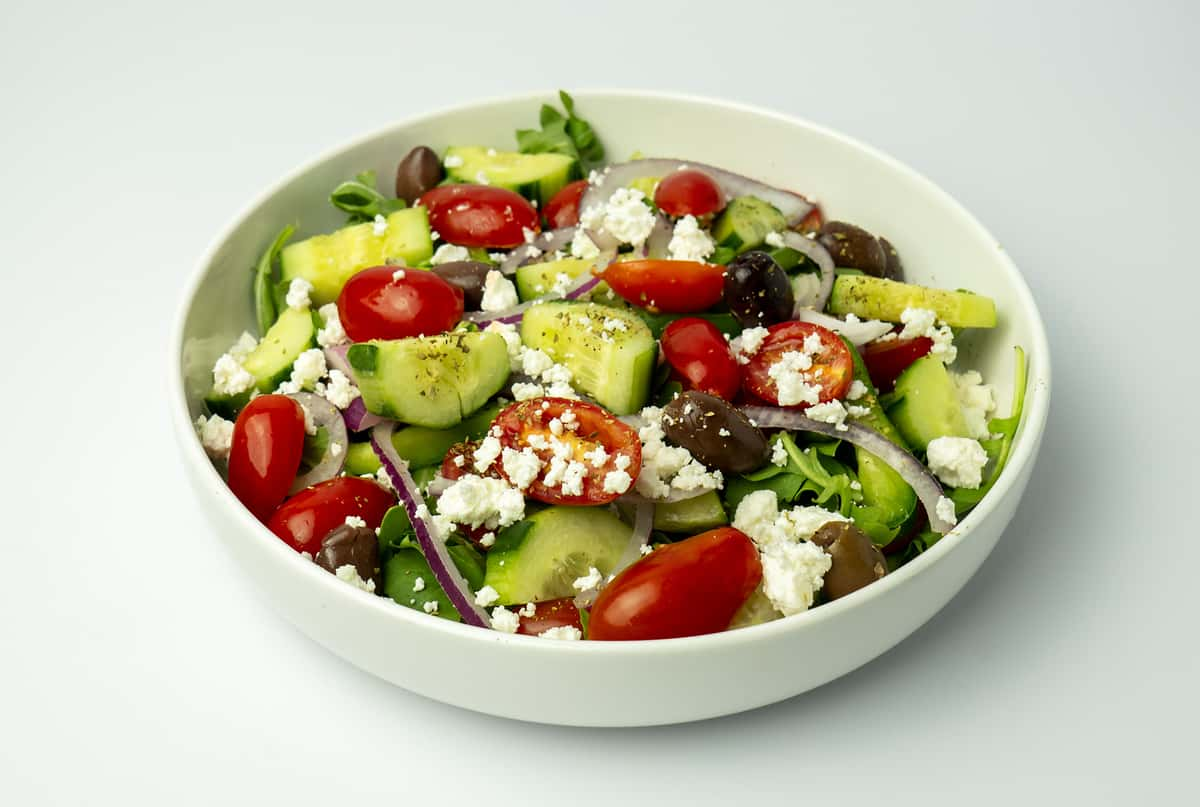 Greek Salad - we can't get enough of it!
If you are in Midtown Manhattan stop by to try or order online.
🗓️ Friday: Relish a light yet highly nutritious chickpea salad, vegan gemista, or some Cypriot vegan croquettes with mushrooms. Add a fresh salad of your choice for bonus nutrients.
🗓️ Saturday: Dive into a fish or other seafood dish with salad, rice, grilled veggies, and dips like taramasalata, tahini, or hummus.
🌞 Beyond Lunch: Greek Breakfast & Healthy Snacks 🍳🍉
Start your day with a traditional Greek breakfast: cheese, tomato, and a piece of bread drizzled with olive oil. Avoid processed foods; choose organic fresh produce whenever possible. Fresh omelets like Strapatsada or our Spanakopita omelet made with organic cage-free eggs are delightful options. Savor Greek yogurt with thyme honey, nuts, and fruits on lighter days.
Keep your snacks nutrient-packed and low-calorie. Enjoy fruit and veggies or the refreshing combination of watermelon and feta in the hot summers. Seasonal fruit and yogurt are great choices. For savory cravings, ditch the chips and dip crunchy carrot and celery sticks in smooth hummus, accompanied by juicy Kalamata olives.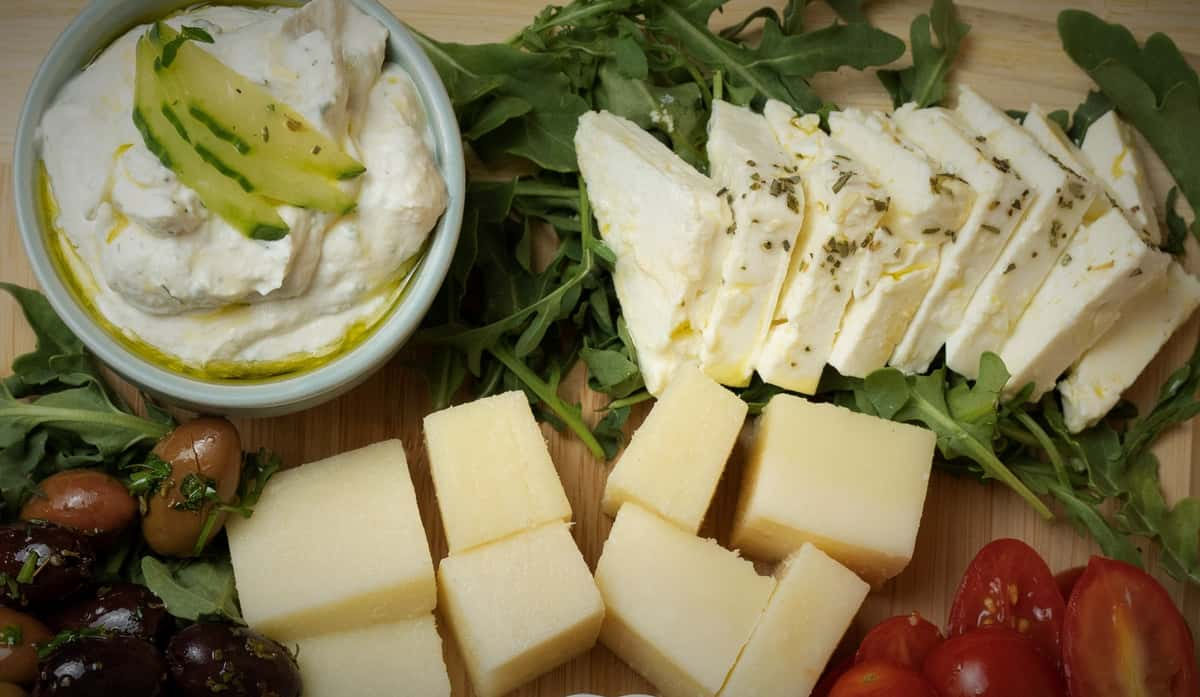 🌟 Bonus Tips 🌟
🌟 Pass the salt? If you are on a low sodium diet you may want to soak olives in water for a few hours before enjoying them. Soaking olives remove excess sodium, making the Mediterranean diet perfect for low-sodium plans like the DASH diet.
🌟 Embrace the Mediterranean diet as a lifestyle, not just a diet. Tune into nature and listen to your body's natural rhythm for the best results.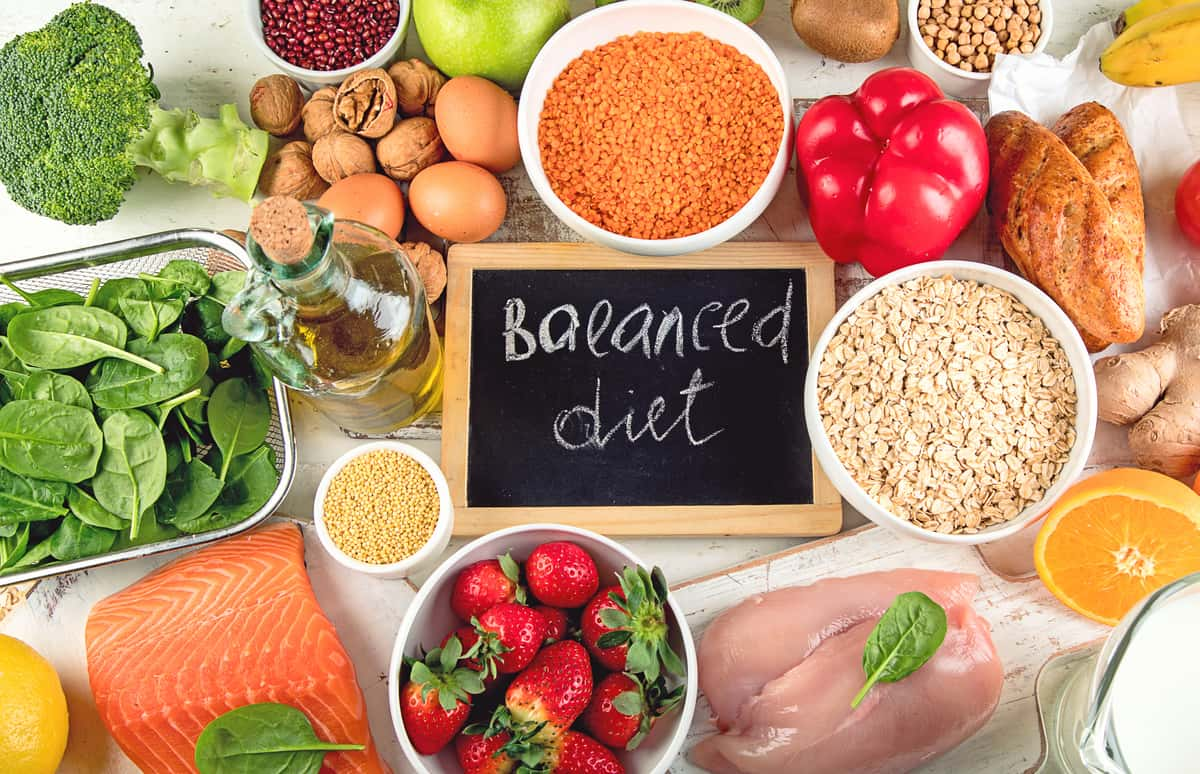 Looking for the perfect diet plan? Mediterranean and DASH diets are ranked as best, backed by science!
Read more in our article: Mediterranean vs. DASH diet: Which is better for you?
👉 Share Your Experiences
We'd love to hear about your experiences if you try our traditional meal plan. Drop us a note and stay tuned for more tips, meal plans, recipes, and challenges as the season progresses.
🏙️ Visit Our Restaurant in Midtown Manhattan
If you're in Midtown Manhattan, drop by our restaurant on 7th Avenue to meet our Greek chef Taso. Indulge in healthy, delicious dishes made fresh from scratch using premium, authentic Greek staple ingredients, all at great prices. We can't wait to welcome you!
#GoGreek #MediterraneanMagic #GreekLunchPlan 🥗🌞